Hello

hello!

How are you?
After a long time finally back with Little things Alice
in the company of a book-tag that I read a while, I seem very original and
it is in the form of hamburger ha ha! (The reason for the title of this post).
This literary book-tag consists of choosing a book of all your bookshelf for each ingredient of our burger,
following which suggest us.
 So, want to see as became my burger? Will I add some fries and a soda? 
Hope you like it  =P and Let's Go!
BOTTOM BREAD:
First book in a series  that you love.
This is where I started my love for vampires! A know them by Stoker, but love them by Anne Rice, and from here, I start seeing different stories about them. In this particular book I admit, I was in love with Louis, Lestat called my attention and I wanted to be like Claudia, ha ha that was a long time ago, but this book is one of my favorites. It is a world that is definitely well created  and founded, and that certainly is a reference to any subject of vampires, is a classic of this era.
***
MEAT:
Book with 400 pages or more that you liked.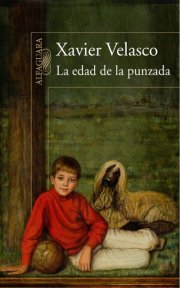 The inner core of any burger! This book is part of my inner core, is an author of my country (Mexico), and that I met through my mother (it's one of his favorite authors) As you can see the title is in Spanish so, one meaning of the title and the book would be something like: "A story of adolescence not unlike of many others, that recalls a time where everything seems to be going downhill and where laughter is nothing more than a tool for survival" For my sample that surreal side of my country (laughter and sadness go hand in hand), in particular how to live in adolescence and I think I like the accent or the author's voice and is that the sound is familiar to me, "singing" ,like  say the foreigners that we have  the people who live in the Mexico City.
***
CHEESE:
Book with 300 pages or less that you've read and enjoyed.
This book is one of the must-haves in my personal bookshelf, and that's why I put it here, for me on a burger should not miss the cheese! (is one of my favorite ingredients :)) When I read this book really enjoy it and became one of my favorites because it mixes things I like: music and reading. What can I say? It was the beginning of that I started to love these stories, is part special of blog and is present in me.
***
LETTUCE:
Book with 200 pages or less that you have not read but you want to do it.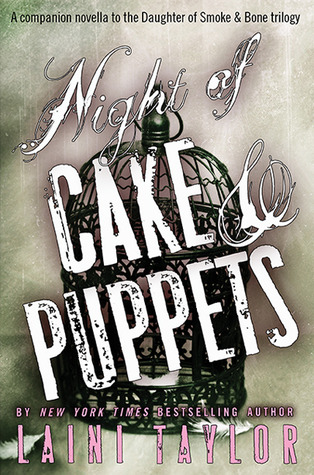 The book is really small, I have it on my list of want to read it, and the funny thing is, I haven't been unable read it yet!
As this is possible,definitely I don't know! but I hope to read it soon.. P.S; I'm TEAM ZUZANA
***
TOMATO:
Book with 200-400 pages that you love or hate.
Love this book when I read it, is one of those books that you know the answer immediately, and in my case it was: Love.
The murderer has only one feature that makes it special; his sense of smell and therefore the key to creating any essence,
even invent your own. One of my favorite stories.
***
SAUCE:
Book that you thought you would not like it and you ended up hating or loving.
This is the kind of book that stays in my literary limbo, is not going to like me, but is something that ultimately makes me who I like either side ends up hating the fact that at the beginning of the book it was heavy and I almost looked halfway interesting. So this question of the sauces, if you made ​​much of a bad thing falls apart and if not add some much feel that I miss. It is the limbo, neither good nor bad.
***
BREAD TOP:
Last book o
f a saga that you are afraid.
Uhh, Why I put here??? Afraid  to this book? '?? uh nope, was not afraid, on the contrary it was the saga that I liked at the time (and yes, I admit that I like it, but perhaps more relaxed with ah yes, I read it and I liked it) so why here?? ? I think that I was a little afraid for the fact as people gave it the books BOOM sagas for movies, and the fact that ultimately refused the fact that they liked or vandalizing a story and began the intense love u intense to the book series hate, I understand that there are things that divide (what happened to this saga, or you like or hate) but do not forget that there for every taste!
***
SODA:
Find a book for each of your initials.
Somewhat logical description of what I like to read, I go from the classics, go through the horror, mystery, fantasy and end up with something sexy, hot. I can be a somewhat shy girl (ok, one day I'll do this with my personality), somewhat mysterious with a touch of fantasy and perhaps is coming out a side that really likes the Hot side of life.
***
FRIES:
Count your age along the your bookshelf. What book comes out?
I think this if it goes according this snap, is hot and addictive like the fries because you started with the first book,
ended up with the third book and you expect to have more books of this serie.
Also because I started reading it almost exact to the age that I have,
so it's Fucking Fabulous Rock!
***
I hope you enjoy this my first

Book-tag

, hope to write or do another soon!
and tell me, What  books would have in their

Cheeseburgers Literary

? ;)
= ALLYCAT =